At Cornwalls Capital, we live, breathe and talk Asia
At Cornwalls Capital we know what works or does not work in Asia.  The members of our Asia Advisory Panel work with the team to assist and advise clients on doing business and investing in Asia; they have been there, seen it, done it and remain plugged in and connected.  Like our key team members, they come from a multi-disciplinary background.  More often than not, it is not just financial or economic factors that make a deal or a transaction work – understanding the cultures, the mindsets, the local practices that are peculiar to the countries, the companies, the people, are just as critical.  At Cornwalls Capital, we live, breathe and talk Asia.
Cornwalls Capital has an experienced, dedicated and professional team that has a successful, proven track record in assisting and advising clients on various corporate and capital-related matters.
---
Our Asia Advisory Panel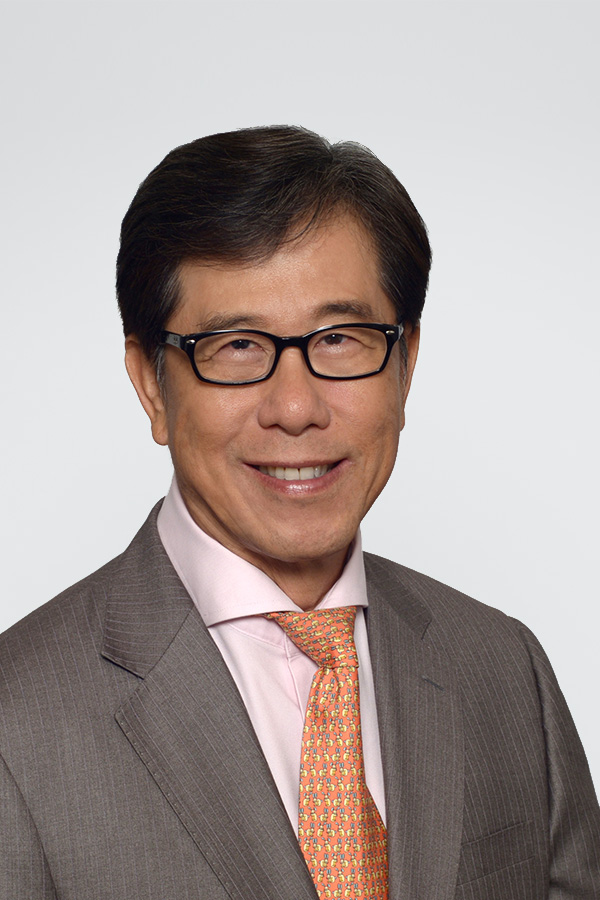 Anthony Ang
Chairman of the Asia Advisory Panel
Anthony is currently Singapore's non-resident Ambassador to Tunisia, and CEO of Sasseur Asset Management Pte Ltd (SGX:CRPU). Anthony is a global executive with over 35 years of senior management experience in government (at the Singapore Economic Development Board or "SEDB"), investment and fund management (in Venture Capital, Private equity and real estate) and general / operational management in manufacturing and international marketing. Anthony has also been a director of various listed companies in Singapore, Hong Kong and Malaysia since 1995.
Anthony studied in the UK and France and worked in the USA and Asia, and possesses an excellent understanding of the business cultures worldwide. Over the last 20 years, he was actively involved in fund management activities in real estate and private equity while working with leading companies in real estate investments and fund management, venture capital / private equity, covering business interests in Asia and the US. Prior to that, Anthony spent many years in international marketing, manufacturing and investment activities. He served 14 years at the SEDB, including 6 years in the USA as the Regional Director of SEDB's North American operations. On returning to Singapore, Anthony held senior operational and general management positions in the manufacturing sector when he managed businesses in several Asian countries including China, Malaysia, Thailand, Indonesia and Vietnam, before moving into fund management activities.
Career 
Anthony was appointed as CEO of Sasseur Asset Management Pte Ltd ("SAM") in March 2017. SAM is the manager of Sasseur REIT that is listed in Singapore. Sasseur REIT is the first Outlet mall REIT listed in Asia, with assets primarily in China. Anthony was the first hire for SAM and built the SAM team; he led the entire listing process for the IPO of Sasseur REIT successfully in March 2018. In 2019, under Anthony's leadership, Sasseur REIT, just one year after it's listing on the Singapore Exchange,  was recognized as the REIT company of the year and best Retail Reit (platinum) in Singapore. Anthony was awarded Best CEO (platinum) in Singapore in 2019.
Anthony was appointed as Singapore's non-resident Ambassador to Tunisia in October 2016. Until December 2016, he was Executive Director and board member of ARA Asset Management (Fortune) Pte Ltd ("Manager"), which manages the Fortune REIT that owns 17 retail properties in Hong Kong – with over 3.18 million square feet of retail space and Asset Uner Management ("AUM") of over HK$35.9 billion.  Fortune REIT is one of six REITs managed by the ARA Group ("ARA") and is the only REIT with dual primary listings on the Singapore Exchange and the Stock Exchange of Hong Kong. ARA is a leading Asian real estate fund management house headquartered in Singapore, with an AUM of S$28 billion. Separate from the ARA, Anthony is an Independent Director of Heatec Jietong Holdings Limited on the Singapore Exchange. He is also an Independent Director of Yong Tai Berhad, a property development company listed on Bursa Malaysia.
For the previous 5 years from 2010, Anthony was the Chief Executive Officer, Executive Director and Responsible Officer of the Manager, before stepping down in 2015. During the period, Anthony was involved in expanding the Fortune REIT portfolio through acquisitions, increasing its portfolio value from HK$13.3 billion to HK$35.9 billion, and providing over 13% average annual total returns to its shareholders. During his tenure, Anthony was awarded the "Best CEO (Third)" and "Best CEO (First)" for Hong Kong in 2013 and 2014 respectively by the Annual Best Managed Companies Poll by FinanceAsia - a leading Finance magazine in Asia. Fortune REIT was also awarded the "Best Mid-Cap Company" in Hong Kong for 2013 and 2014. Anthony was also recognized with the Board of the Manager with the "Directors of the Year Awards 2011" by the Hong Kong Institute of Directors in 2011. The award honors the Manager Board's achievement in "enhancing director professionalism through board self-appraisal.
Anthony was also the CEO of ARA Asia Dragon Limited ("ADF"), the flagship private equity of ARA with a committed capital of US$1.13 billion from 2008-2010 before he joined Fortune REIT. ADF focused on investments across Asia - in countries like China, Hong Kong, Singapore and Malaysia. Anthony was responsible for raising the fund with global investors, and overseeing its investments of over 14 assets, delivering a top quartile performance compared to funds of similar vintage.
Prior to joining ARA, and in addition to his long tenure at the SEDB, Anthony held various senior positions with several leading organizations, namely: GIC Real Estate Pte Ltd, a global real estate fund management company (as Executive Vice President with global responsibilities for Admin and Corporate affairs); Vertex Management Pte Ltd, a Singapore based global venture capital company (as Senior Vice President covering investments for India, Japan and Singapore); Majulah Connection Limited, a global business networking and consulting organization (as Executive Director), and Armstrong Industrial Corporation Limited ("Armstrong"), a Singapore-based and leading listed precision engineering company which was taken private end of 2013. Anthony was the Group General Manager of Armstrong from 1993-1999, and was instrumental in expanding its regional businesses throughout Asia (China, Indonesia, Thailand, Malaysia, Vietnam), and listing the company in 1995. He served as an Armstrong board member from 1995 until 2013.
Education and other interests
Anthony holds a Bachelor of Science degree (Mechanical Engineering) with First Class Honors from the Imperial College, London University, and obtained a Master of Business Administration from the European Institution of Business Administration ("INSEAD") in 1982 on a scholarship from the Singapore and French governments. He also attended the Strategic Marketing program (for senior executives) at Stanford University, USA in 1992 under the sponsorship of the SEDB, and completed the INSEAD International Director Programme in 2019. Anthony is a fellow of the Chartered Management Institute (United Kingdom).  Anthony currently serves on the EXCO of the EDB Society - an alumni organization of the Singapore Economic Development Board; The School Advisory Council of Bukit Panjang Government High School in Singapore. Anthony was a founding EXCO member of REITAS or REIT Association of Singapore (as a VP and Chairman of its Regulatory Sub Committee), representing the S-REIT sector, and currently serves in the promotion sub-committee.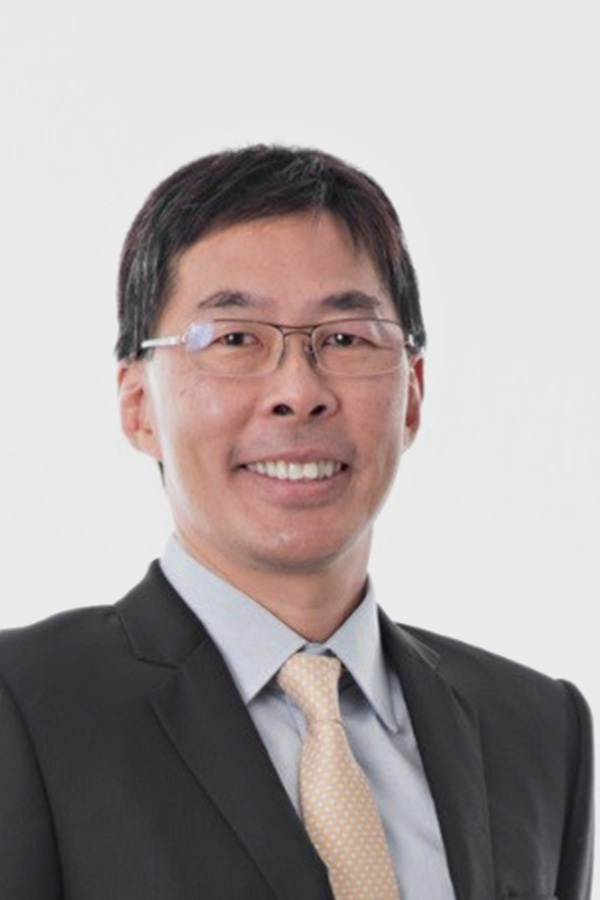 Mok Yuen Lok
Regional Executive Director, Asia Pacific, Crowe Global
Professional Summary
Yuen Lok is currently the Regional Executive Director of Crowe Global for Asia Pacific where he oversees 28 countries. Crowe Global is a Top 10 global accounting network and Crowe Asia Pacific is the 6th largest network in the region.
Background & Experience
Prior to becoming Regional Director of Crowe Global, Yuen Lok was a co-founder of Crowe Malaysia and the firm's CEO until he assumed the regional role in 2007. The firm has 13 offices and is the largest non Big 4 firm in the country.
Yuen Lok was an active member of the Entrepreneurs' Organization (EO) and the Young Presidents' Organization (YPO), Malaysian Chapters – where he held various board positions and won some key accolades during his term at these international, peer-to-peer organizations.
Yuen Lok graduated with a Bachelor of Science, Heriot Watt University, and received his secondary and tertiary education in Edinburgh, Scotland, where he still fondly visits when time permits.
Professional Affiliations
Registered partner with the Audit Oversight Board Malaysia
Member of the Malaysian Institute of Accountants (MIA)
Member of the Malaysian Institute of Certified Public Accountants (MICPA)
Service Focus:
Multinational audits
Cross-border due diligence
Business valuations
Initial public offerings
Corporate turnarounds, receiverships and liquidations
Industry Focus:
Family Owned and Managed Businesses
Oil & Gas
IT
Education
F&B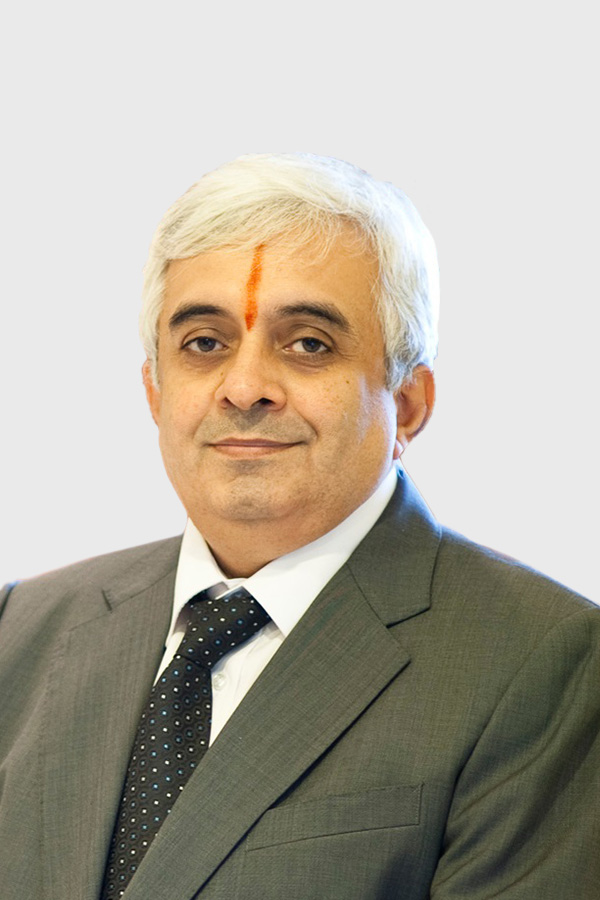 Vijay Thacker
CEO, Crowe India
Professional Summary
Director in Crowe Advisory Services (India) since 1999
International Liaison Partner for Crowe India; over 40 years association with Crowe Global.
Member of Crowe Global Board: 2014-2017, 2019-20.
Member of Global Corporate Advisors and HTL specialty committees of Crowe Global
Member of Strategic Planning Task Force for Crowe Global
Experience
Over 40 years of professional experience comprising transaction, valuation and advisory services, general business consulting, corporate law consulting, audit and assurance services, and hotel and
tourism consulting.
Services provided include due diligence investigations, transaction and tax structuring, joint venture agreements, transaction documentation reviews, valuations and transaction negotiations. He has also worked on restructuring exercises, systems and process manuals, operating reviews, conversion of accounts to US, UK, International GAAP.
Led and participated in valuation exercises for M&A transactions, intercompany transfers, brand and goodwill valuations, asset acquisition transactions and for bids submission purposes.
Substantial audit experience covering listed and privately owned companies and Government Corporation across diverse industries.
Speaker at professional seminars in India and internationally.
Professional Affiliations
Member, ICAI
Member, BCAS
Education
Chartered Accountant from the ICAI
Graduate CWA from the ICWAI
Bachelor of Commerce
Service Focus:
Due Diligence, Transaction,Valuation & Advisory Services
 Business consulting
Risk advisory
Hotel and Tourism consulting
Industry Focus:
Listed and Privately held Indianand multinational companies
Government corporations
Manufacturing, wholesale and distribution
 Real estate and construction
 Banks and Financial services
Hotel and Tourism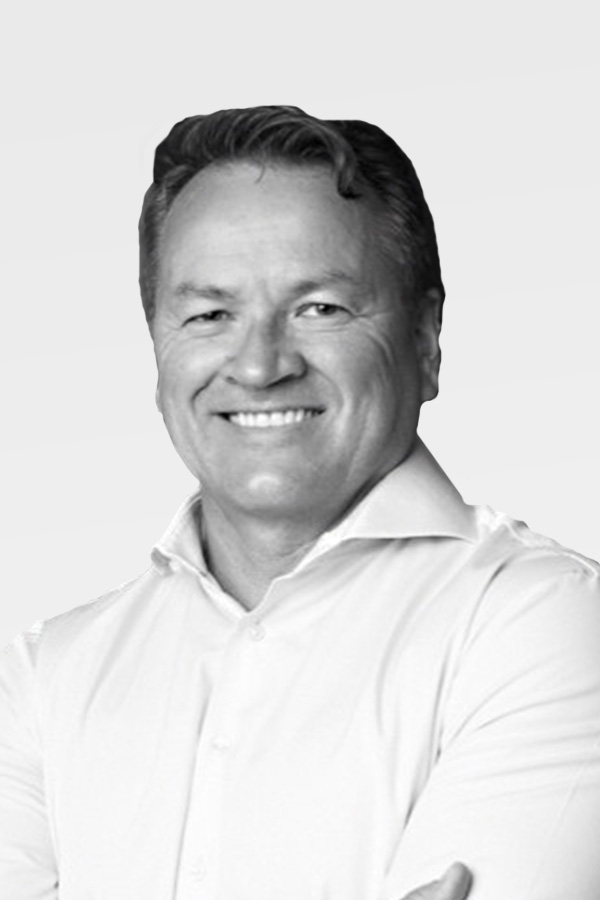 Marshall Stephen
Advisor, Technology, Asia Advisory Panel
Marshall is a senior executive and entrepreneur with 25 plus years' experience in financial services.  He has a verifiable year-after-year success achieving revenue, profit and business growth objectives within complex and rapid-change environments. He was co-sponsor of Nabtrade, NAB's online investing platform, and has significant experience leading innovative digital businesses.
Highly successful in building relationships with key stakeholders, seizing control of critical problem areas and delivering on customer commitments. Customer focused and performance driven.
As a leader, Marshall has an entrepreneurial mindset and has successfully led over 2000 employees in technology/operations with a track record for recruiting, inspiring and developing exceptionally talented employees to create a culture of passion and dedication.
Key Strengths:
Geelong Grammar School 1987 VCE
Bachelor of Science Information Technology 1989
Macquarie Graduate School of Management – Strategic Management Program 2006
Australian Securities Institute and Multiple Leadership programs
Boards/Committees:
AFSA – Operations and Technology Committee 2007-2008
Wyse Technology Inc – International Client Advisory Committee 2003-2005
SunGard – Client Executive Committee 2010-2013
Employment Synopsis:
2015 – Present
2013 – 2015 FNZ, Chief Executive Officer Asia Pacific
2009 – 2013 MLC, Chief Information Officer
2008 – 2009 Harvey Norman, Chief Information Officer
2001 – 2008 IOOF, Chief Information Officer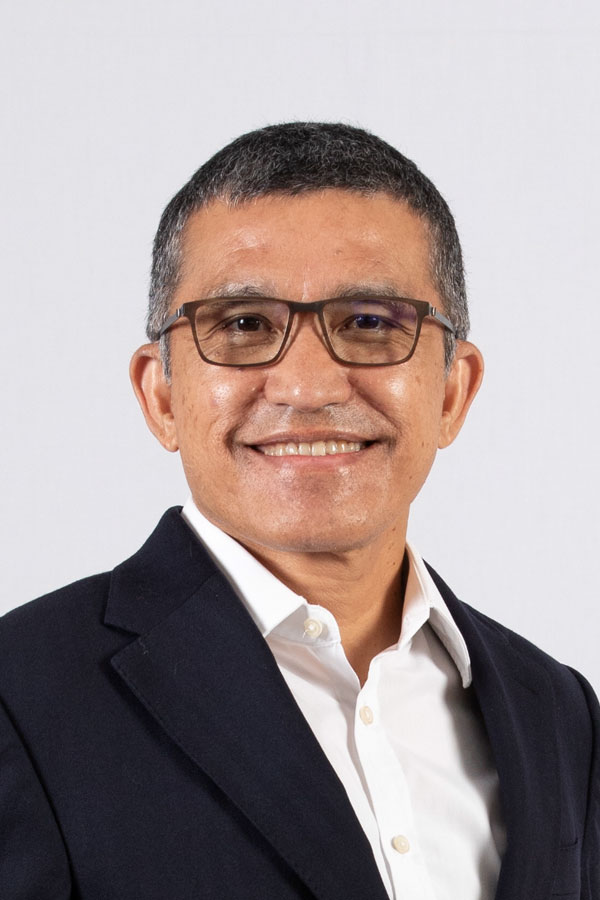 Hisham bin Zainal Mokhtar
Advisor
Professional Summary
Hisham is an investment professional with more than 30 years of experience covering the whole investments value chain including investment analysis, corporate finance, mergers and acquisitions, project finance, private equity, venture capital and entrepreneurship in sectors such as telecommunications, healthcare, media, property, infrastructure, energy, banking and insurance in both emerging and developed markets.
Background &  Experience
Hisham presently serves as an independent board member on Telekom Malaysia Berhad, KPJ Healthcare Berhad and Principal Asset Management Berhad in Malaysia where he is domiciled.
Prior to his retirement in 2019, his spent four years as COO of Astro Overseas Limited, a privately owned US$1 billion media investment holding company with assets in both developed and emerging markets internationally.  Before that, he served nine years at the investments division of Khazanah Nasional Berhad, the investment arm of the Malaysian government where his last position was Investment Director. He spent his early part of his career as a sell-side equity analyst at Crosby, Barings and UBS pre-1998 Asian Financial Crisis.
Whilst semi-retired, he remains active as a part-time business coach at the Asia School of Business, a mentor at a non-profit Women in Leadership In Kuala Lumpur and on the SEA advisory council of the Young Investors Society.  He was also a board member of the International School of Kuala Lumpur for three academic years until June 2021.
Education
Hisham has an MBA from MIT Sloan School of Management under the Sloan Fellows program and MS and BS in Mathematics from Illinois State University, USA. He is also a CFA charter holder.